On July 19, 2023, Beijing time, Microsoft's annual partner event, the Microsoft Global Partners Conference, was officially held online. With an aim to become a leading digital transformation partner, Shanghai Yungoal Information Co., Ltd., a subsidiary of Digital China, became the "2023 Microsoft China Region Partner of the Year Award winner", the best partner of Microsoft China in 2023. The move was intended to recognize Digital China and Microsoft's outstanding achievements in technological innovation and their outstanding contributions to the digital transformation of customers.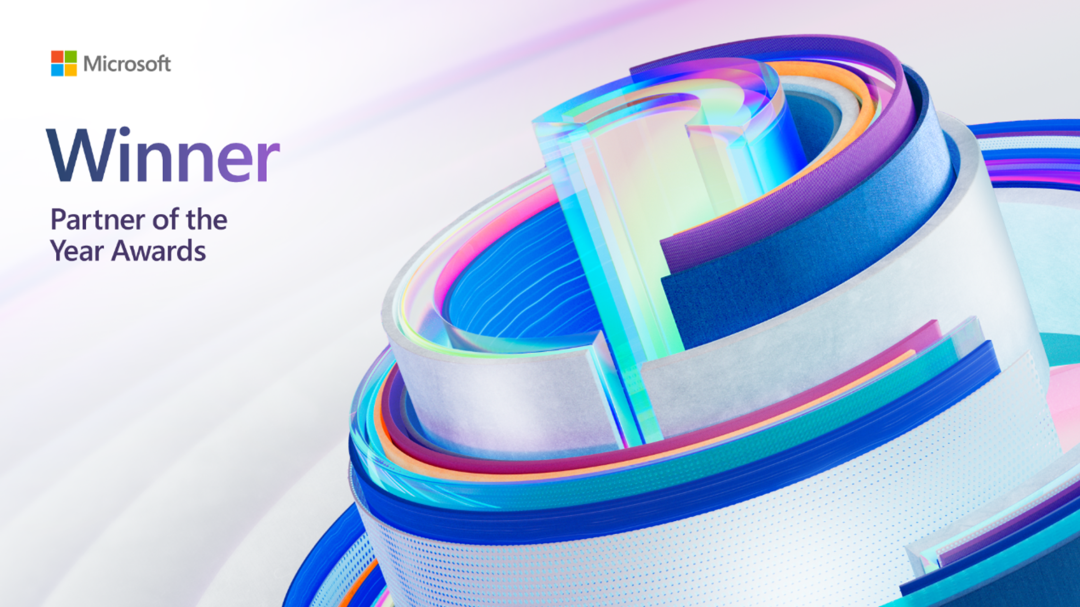 Shanghai Yungoal Information Technology Co., Ltd.
It deeply explored the needs of customers based on its own unique insights, and developed innovative OpenAI service course and Azure AI certification training, trained and cultivated more AI certification trainers, and set up training centers, to promote and help more partners to pass Microsoft AI certification.
New opportunities contribute to digital transformation in the era of AI
At present, the world is swept by a new round of technological revolution brought about by artificial intelligence. Under the impact of ChatGPT, the business demand for cloud services and cloud innovation keeps growing in the Chinese market, followed by an unprecedentedly high market demand for AI technology training.
With the surge of artificial intelligence, Digital China's early efforts in the field of AI is gradually showing its advantage. As early as in 2020, Digital China began to pay attention to related trends such as natural language and artificial intelligence, and set up Jarvis team to form its own AI products. Through in-depth study of customer demands, its products have been applied in various scenarios such as pharmaceutical industry, customer service, and super staff to help customers in different industries such as automotive, finance, retail, and manufacturing to realize digital and cloud applications in all kinds of scenarios.
Driven by the AIGC, Digital China's AI products have made certain achievements in such aspects as data governance and knowledge extraction. Taking the scenario of pharmaceutical industry as an example, the AIGC version of Jarvis can automatically understand the opinions of relevant government departments on the review and correction of new products, and automatically extract relevant knowledge from the internal knowledge base of pharmaceutical enterprises to finish the filling of relevant materials, which has greatly improved the efficiency of pharmaceutical enterprises.
In addition to mining values in the field of technology, Digital China also works hard in such areas as digital training to accelerate the popularization of AI capabilities in all industries. As one of Microsoft's key training partners, Digital China combines Microsoft's OpenAI training with AI basic certification courses and the needs of local customers based on its unique insights and investigation of local market demands to deliver localized training services. On this basis, by providing various certification trainings and services and sharing the best practice of products, Digital China can deliver excellent training and support examination and certification services for the digital transformation and AI technology talent cultivation of business clients, going all out to boost the digital transformation in the era of AI.
In fact, the cooperation between Digital China and Microsoft in the field of training has achieved remarkable results. As early as 2017, Digital China officially became the "Microsoft Talent Training and Certification Partner", providing position and special training for the customers and partners of Microsoft. Thus far, Digital China has become the training partner of Microsoft with the largest number of certified lecturers in the world, supporting all Microsoft's Four Clouds courses, and providing customized training courses for enterprises. It has trained nearly 1,000 partners and customers, with a total of more than 30,000 people.
Opening a new chapter of "data-cloud integration" in the future
In addition to the in-depth cooperation in the field of training, as an explorer, practitioner and enabler of digital China, Digital China has always been working with Microsoft all the time. In 2013, Digital China became one of the first batch of partners to pass the Azure certification in China. In the past 10 years, Digital China has witnessed the launch, iteration and innovation stages of Microsoft Azure in China, and worked with Microsoft to help Azure China's first customer to migrate from the data center to Microsoft Azure PaaS. With the rise of cloud computing, Digital China further provided value-added services based on subscribed cloud products such as Azure and Office 365, so as to launch the relevant contents of MSP business.
After years of cloud service and practice, Digital China can not only provide customers with MSP services such as cloud consulting, planning, migration, operation and maintenance, and optimization, but also lead customers to transform and reshape their cloud native applications, and safeguard the cloud application of customers throughout the life cycle.
Moreover, around the strategy of "data-cloud integration", Digital China will deepen its cooperation with Microsoft in such areas as cloud technology and joint solutions and solve the last step before the cloud application of customers based on the Microsoft platform, providing digital services with its own practice and accumulation and advancing the society's digital and intelligent transformation as a whole.