As Microsoft Inspire China was held recently, Digital China, as one of the important partners of Microsoft, attended the summit, bringing deep insights and reflections on the combination of the data-cloud integration strategy and the new era of AI.
Working with Microsoft to enable AI innovation of enterprises
The cooperation between Digital China and Microsoft has a long history. For more than 20 years, their partnership has covered almost all lines of Microsoft's products. Upon entering the historic moment of AI on a large scale, the cooperation between Digital China and Microsoft is ushering in a new chapter.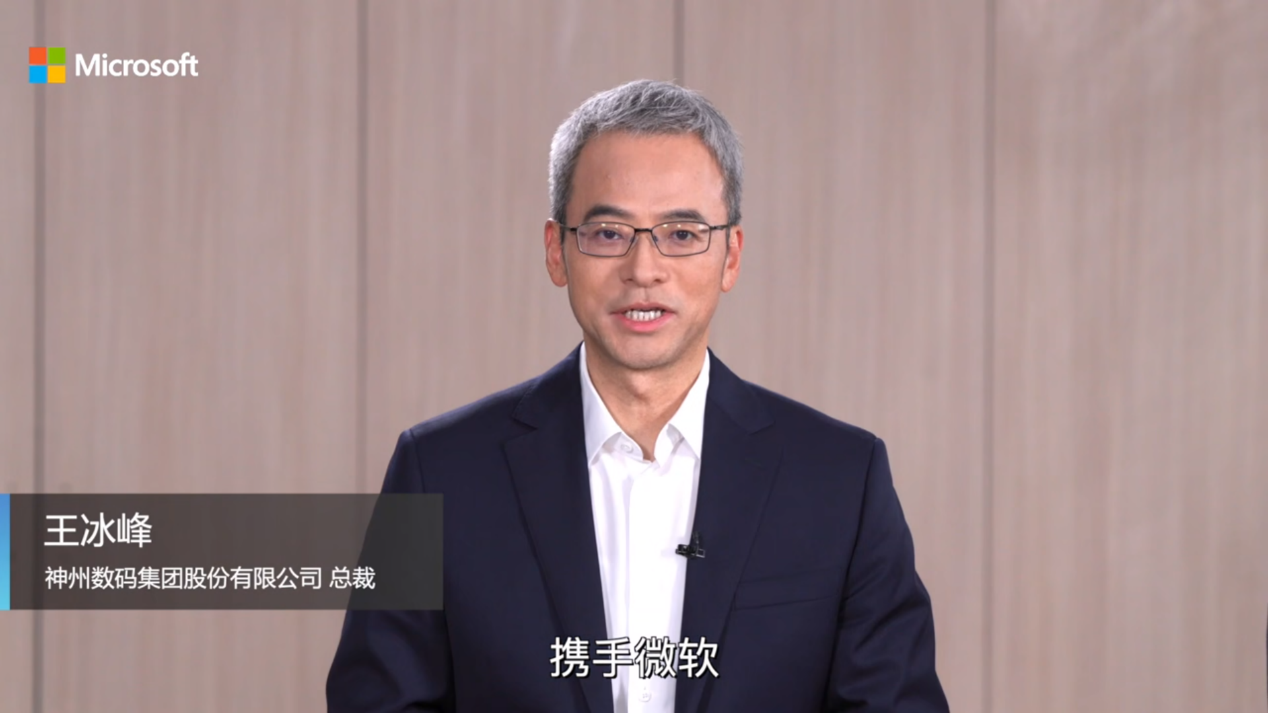 In the face of the extensive impact of AIGC represented by ChatGPT on the global hi-tech community, Wang Bingfeng, president of Digital China, said at the round-table forum of the main forum, "As early as 2020, Digital China has already begun to pay attention to contents such as natural language and artificial intelligence and set up an R&D and technical team for AI products, and built NLP-based chatbots and AI applications, which were applied constantly in scenarios such as pharmaceutical industry, customer service, and super staff to help customers in industries such as automotive, finance, retail, and medical treatment to build their own data assets more agilely and achieve digital upgrades based on knowledge graph. In this process, we have also launched a lot of cooperation and cutting-edge technology explorations with Microsoft Cloud and Microsoft AI."
With early preparation and product accumulation in the field of AI, after the AIGC technology aroused a sensation this year, Digital China quickly combined its own AI product, Wenxue China with the Azure Open AI technology of Microsoft to provide its customers and partners with solutions for the application of AIGC and provide the enterprises with technologies to realize such applications as knowledge extraction, knowledge base management and external knowledge services.
Focusing on the combination of large models and industrial applications, Digital China pays more attention to how to let enterprises make a better use of artificial intelligence. On this basis, Digital China and Microsoft focus on promoting the application and fulfillment of artificial intelligence at the ends of customers and partners. Meanwhile, they try to truly popularize artificial intelligence based on their own understanding of local demands and the needs of customers as well as Microsoft's knowledge and technological capabilities in AI.
Advancing towards innovation to embrace success together
It is worth noting that among the 2023 Microsoft China Partners of the Year, Digital China and Digital China Yungoal were selected as the 2023 Microsoft Best Partner Award (General Distributor) and Microsoft Partner of the Year Award respectively, adding a new footnote to the cooperation between Digital China and Microsoft.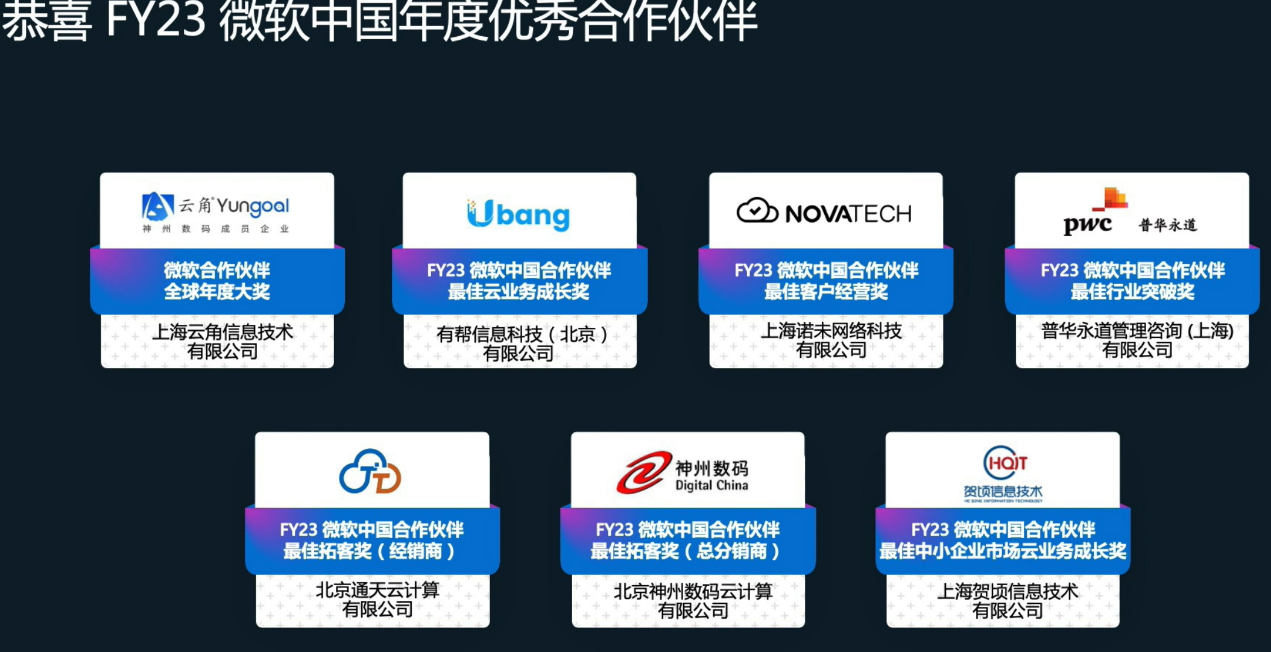 Zhu Zhu, vice president of Digital China and deputy general manager of Enterprise Cloud Business Group, said: "Based on our common growth in the past 20 years, Digital China has become a solid partner of Microsoft in China and has been a golden partner of Microsoft for 13 consecutive years. As a leading technology company in the world, Microsoft has offered a lot of help and support to Digital China in both technology and market over the past two decades. In this process, Digital China has accumulated profound capabilities in technologies, products and solutions."
For a long time, around the strategy of "data-cloud integration", Digital China has deepened its cooperation with Microsoft in the fields of cloud technology. In the view of Digital China, on the basis of the cloud's infinite computing power and agility, the resonance between the value yielded by data as a production factor and the intelligence yielded by algorithms had a huge impact, which had also become the core of digital transformation. Meanwhile, the effective management and use of data assets is the focus of digital transformation of enterprises. The accumulation of data assets will determine the depth and breadth of digital transformation of enterprises. In the future, Digital China will carry out broader cooperation with Microsoft based on the blueprint of data-cloud integration, continue to provide customers with high-quality comprehensive services, create value for customers, and enable the digital transformation of customers.