On September 7, 2023, the global technology company Hewlett Packard Enterprise Company (hereinafter referred to as "HPE") reached a new intent of cooperation with Digital China that aims to become a leading digital transformation partner. As a result, Digital China officially became a partner of direct management fulfillment (DMF) for HPE's server and storage products in Chinese mainland to serve the designated customers. Both sides will unleash their respective advantages and join hands to provide customers with more professional and complete products and solutions.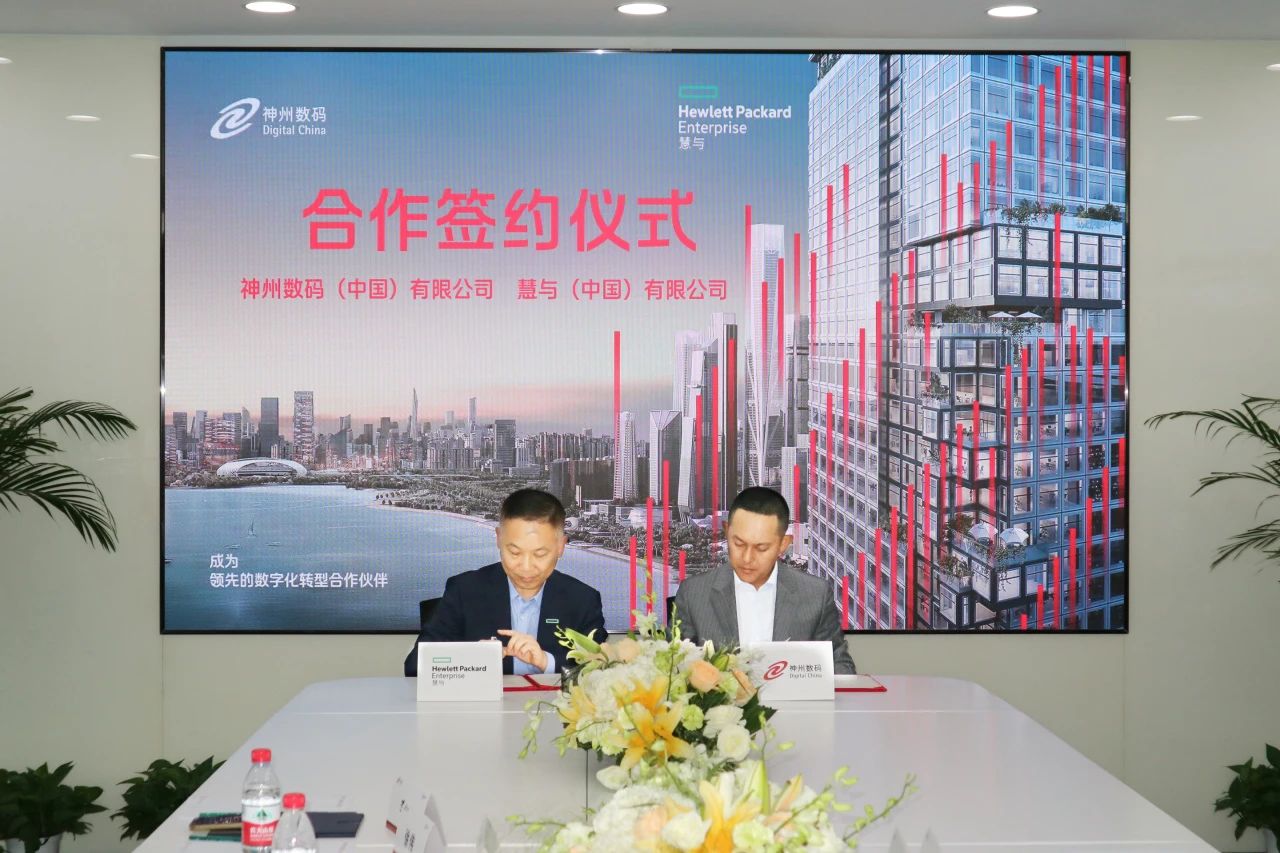 At the signing ceremony, Xu Wei, general manager of HIT Business Division of HPE China, and Meng Xiangxin, general manager of the Application Network Business Department of Network BU of Digital China Enterprise Cloud Business Group, signed the cooperation agreement on behalf of both sides. The ceremony was attended and witnessed by Zhu Haixiang, Global Vice President & Managing Director of HPE China, Alain Carpentier, Senior Vice President of HPE Aruba in charge of global sales, Xie Jianguo, General Manager of HPE Aruba China, Wang Bingfeng, President of Digital China, Zheng Dong, Vice President of Digital China, and Gao Feng, General Manager of Digital China Enterprise Cloud Business Group's Network BU.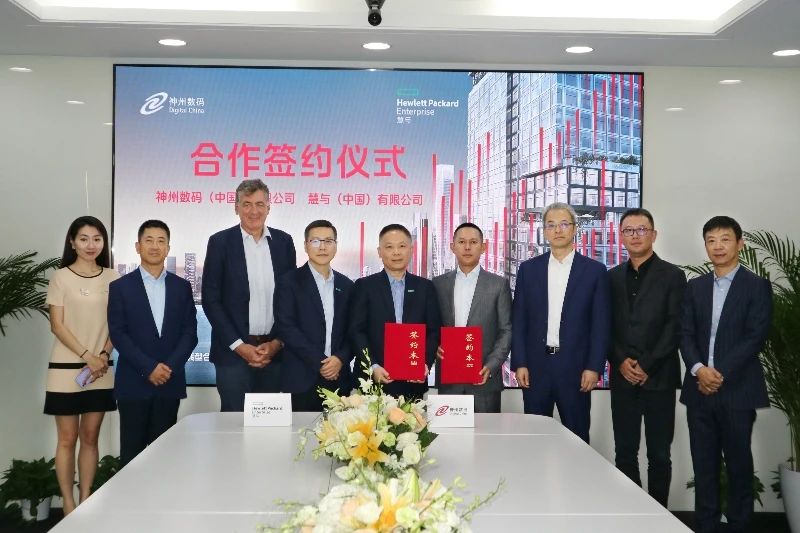 HPE is a global edge-to-cloud company. For decades, it has made constant innovations oriented around the future and improved people's life and work through science and technology by delivering unique, open and intelligent technology solutions in the form of "instant services", with the scope of its services covering such fields as cloud services, computing, high performance computing and artificial intelligence, intelligent edge, software and storage, with an aim to provide customers a consistent experience from edge to cloud, support customers to develop new business models, try new technical methods, and help enterprises achieve business outcomes at a faster pace through the release of ubiquitous data value and promote the digital transformation of the industry.
Since its establishment in 2000, Digital China has always persisted in empowering the digital transformation and digital economy development with world-leading technology and core technology of independent innovation. Around the key elements of the digital transformation of enterprises, it has initiated the "data and cloud integration" strategy and technology system framework, focused on establishing its product and service capacity in such aspects as cloud native, digital native, data-cloud integration's key technologies and information technology application innovation, providing ubiquitous agile IT capabilities and mixed data-driven capabilities for industrial customers at different stages of digital transformation, building digital business applications and new business models for cross-border integration and innovation to help corporate customers to build future-oriented core capabilities and competitive advantages, and fully promote the digital and intelligent transformation and upgrading of the society.
Over the past decade, Digital China has advanced together with the products of Aruba under HPE. Both sides have adhered to the same goal in pursuit of win-win cooperation whether in the expansion of channels in Chinese market, or the construction of intelligent campuses in the sector of education, or the digital transformation of hotel industry.
Through this cooperation, both sides will further integrate their advantages, and work closely together to enable the digital transformation of the industry, be customers centered, by means of solutions, products and services.