From June 27 to 28, 2023, Amazon Web Services Technology China Summit was held in Shanghai World Expo Center. With the theme of "Visible with Construction", the summit provided new opportunities for enterprises and users from different industries and fields of technology to exchange, cooperate and explore together. As a strategic partner of Amazon Web Services Technology, Digital China appeared in the summit with multi-faceted interpretation and sharing around the trends and innovative technologies of data-cloud integration.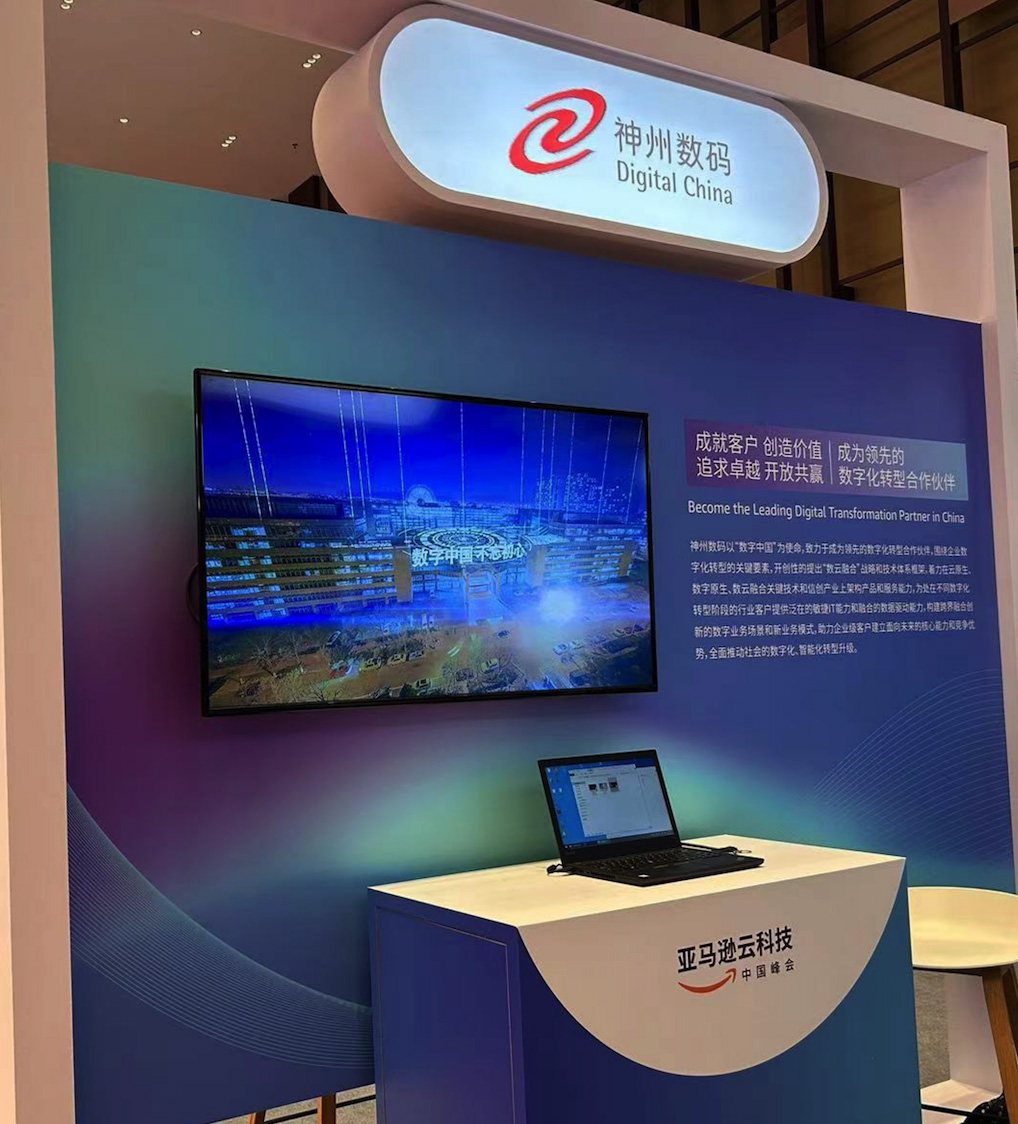 Working with industrial peers to empower "digital China"
Adhering to the original aspiration and mission of "digital China", Digital China has established a partnership with Amazon Web Services Technology as early as 2017 when it launched the comprehensive cloud strategic transformation, and became one of the first batch of partners of Amazon Web Services Technology in China. Since then, both sides have launched a lot of exploration and practice based on the digitalization scenarios of Chinese enterprises.
With the deepening of their cooperation, Digital China became the first VAP partner of Amazon Web Services Technology in China in 2020, and signed a strategic cooperation framework as a strategic partner; in 2021, Digital China passed DevOps capability certification and ATP partnership certification, and made excellent progress in its business performance, which perfectly confirmed the flywheel effect of Amazon. At this summit, Digital China was awarded the title of a partner for innovation and growth in 2022, which means that both sides continually deepened their cooperation to accelerate the construction of digital economy.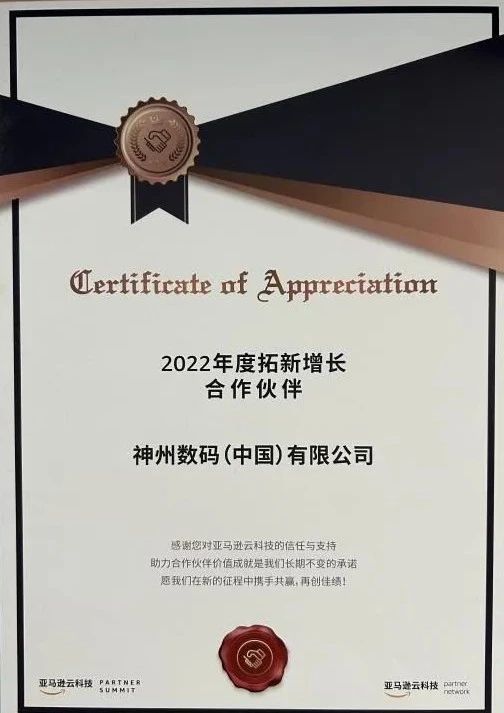 Wu Hao, vice president of Digital China and general manager of Enterprise Cloud Business Group, said, "2022 is a significant year for Digital China's AWS business. Through the cooperation with AWS, Digital China has achieved a huge leap in AWS business. In the future, we hope to achieve closer interaction and cooperation with Amazon Web Services Technology with our ecosystems of technologies and products, ecological network of marketing and open-source ecosystems under our all-round strategic cooperation. With our concept of "data-cloud integration" and practical experience, we hope to empower and serve our customers with the leading technology of Amazon Web Services Technology and promote the digital and intelligent transformation of the whole society."
Deepening data-cloud integration to achieve win-win cooperation
In the past year, under the guidance of Digital China's strategy of "data-cloud integration", Digital China has continued to deepen its cooperation with Amazon Web Services Technology, and actively deployed in cross-border e-commerce, automotive, medical and manufacturing industries. Based on Digital China's advantaged resources and capabilities in cloud and data, both sides have worked together to build industrial solutions for Amazon Web Services Technology with the characteristics of Digital China.
At the AI Innovation Engine Forum of the summit, Li Sheng, CEO and general manager of Digital China Tongming Lake Institute, delivered a keynote speech titled "Four Steps of Intelligent Transformation of Enterprises in the AGI Era". He said, "At present, whether general large models or large models of fields, there is no a standard maturity model in the industry, which is also the direction of our focus and R&D investment. Digital China is mainly exploring the issues of capabilities and engineering. Based on the selection of application scenarios, it has created a basic framework to generate value from data and support the business. This framework has two core structures, namely ModelOps, and Wenxue China, a product we are developing now. The current positioning of Wenxue China is an infiltration platform. Through the platform, it solves the anxiety of enterprises with the application scenarios of large models. In the future, it will develop into an intelligence bus for the enterprises."
In the tenth anniversary of Amazon Web Services Technology after it entered China, Digital China will become a leading digital transformation partner in China based on the solutions formed from the data-cloud integration technology system, and work with Amazon Web Services Technology to assist the research and development of products and solutions according to the digital transformation demands of different industries, empower the ecosystems and help the partners realize a win-win cooperation at a faster pace.